President's Day Arrives Early in 2015
Presidents' Day is one of the best times of the calendar year to buy or lease a new vehicle. Over at Quirk Chevrolet in Braintree MA, we decided that we would extend Presidentsâ?? Day to the entire month of February. We know that not everyone can make it in on or even by February 16th. And right now we are offering special deals and incentives on new Chevy models, from the Chevy Colorado to the new Volt, we have monumental savings for Presidents'?? Day 2015!
If youâ??re interested in checking out the current specials we are offering, go here.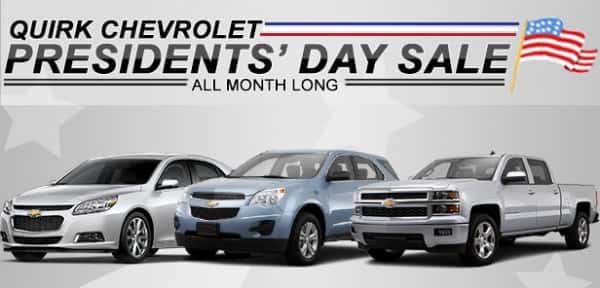 ---
Also we will be updating our Quirk Chevrolet blog with the latest deals and offers throughout the month, so make sure to check back!
You can call us or visit us in Braintree MA, or feel free to connect with us on Facebook.
And as always, Quirk works to save you money!