New Chevrolet SUVs to Bring Massachusetts Drivers Improved Function and Refinement
With a constant desire to raise the bar and move ahead, Chevrolet has a forward thinking mentality that few other companies can rival. While youâ??re still looking at the tail end of 2013 on your calendar, Chevy has already set their sights two years ahead on whatâ??s to come in 2015.
The recently revealed 2015 Chevrolet Tahoe and Suburban are set to bring drivers at our Chevrolet dealership in Massachusetts a more refined experience behind the wheel. While we certainly love the 2014 Tahoe and Suburban models on our lots, we couldnâ??t help put pick a few of our favorite features that the two models will have in common for the 2015 model year.
Fold-Flat Seating
Whether youâ??ve got work to get done or just love to head out on adventures, cargo space is a crucial factor in an SUV. The 2015 Tahoe and Suburban will both sport fold-flat seating, making it easier than ever to bring it all along. An available power-folding feature will add even more convenience when loading up.
As for passengers, theyâ??re covered, too; the new Tahoe and Suburban will sport roughly two extra inches of legroom in the second row when the seats are up.
Keyless Functionality
Once you get your hands on the keys to a 2015 Tahoe or Suburban, chances are youâ??ll never want to let them go. You wonâ??t need them in your hand, though, thanks to keyless entry and push-button start.
As long as youâ??ve got the keys to your new Chevy SUV on your person â?? conveniently tucked in your pocket or purse, for instance â?? you can climb right into your vehicle without fumbling with the locks. You can even fire up the engine effortlessly with the push of a button.
Added Outlets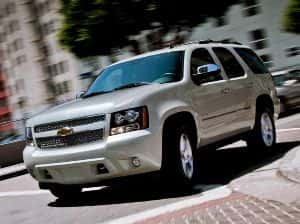 Todayâ??s motorists and their passengers will also love the convenience these new SUVs are set to offer, with up to six USB ports and six power outlets for charging or powering smartphones, GPS systems, and the like. No USB cable or car adaptor? No problem. Both SUVs will also sport a standard 110-volt three-prong power outlet.
From space to technology, these 2015 Chevy models are set to change the game. For more information on when to expect the updated 2015 Tahoe and Suburban or to learn more about their outstanding 2014 counterparts, be sure to call Quirk Chevrolet directly at (888) 715-4124 or to contact out Chevrolet dealer in Massachusetts online today!


Source: New feed