Innovate Technology in the Malibu Brings Chevy Fans in MA What They're After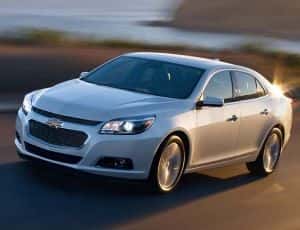 When Chevrolet sets out to design its vehicles, the needs of its customers are paramount. The automaker is constantly striving to move forward and to meet its customersâ?? ever-changing needs, which is why you can depend on the latest Chevy models to deliver on the features you value most.
At our Chevy dealership in MA, youâ??ll find plenty to love about Chevyâ??s 2014 lineup. The 2014 Chevy Malibu, for instance, has been updated to provide drivers with a better experience behind the wheel than ever before.
Building on an already popular model, Chevrolet has been eager to make the Malibu the very best it can be. â??By improving on the Malibu so quickly,â? says Tim Mahoney, Global Chief Marketing Officer at Chevrolet, â??weâ??re proving to our customers that weâ??re listening and acting on their needs.â?
Latest Technology Sets Chevy Malibu Drivers at Ease Behind the Wheel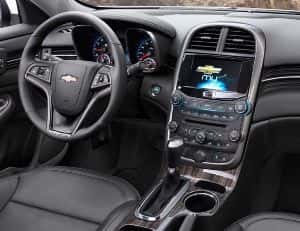 As technology outside of the auto industry continues to develop at a rapid pace, it sparks a need for updated technology in the cabin as well. Smartphones have given todayâ??s drivers the ability to stay constantly connected to the things they care about, and Chevy is eager to help its drivers do so safely.
The available Chevrolet MyLink system in the 2014 Chevy Malibu puts MA drivers in control of that constant connectivity. By taking advantage of the Bluetooth connectivity of most smart phones, Chevrolet MyLink now enables 2014 Malibu drivers to communicate via text message without the use of their hands.
This updated Text-to-Voice feature is able to convert text messages to audio, playing them through the 2014 Malibuâ??s speakers. Using voice controls, the driver can then reply using preset messages that can be edited when the vehicle is parked. By taking advantage of this updated technology, drivers can stay in touch on the go without taking their eyes off the road or their hands off the wheel.
To learn more about the 2014 Chevy Malibu call our MA Chevy dealership directly at (888) 715-4124, or come in for a test drive today to explore its wide range of features.

Source: New feed