Do you love the Chevy Cruze? Do you wish it was available in a hatchback?
Well, you are in luck! Chevrolet has revealed the 2017 Cruze Hatchback!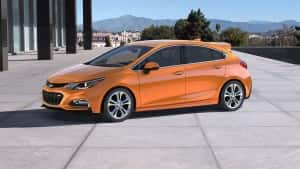 The hatchback will come standard with a next-generation EcoTec turbocharged 1.4-liter four-cylinder engine. It will also have 153 horsepower and 177 lb-ft of torque; which is more than the sedan version.
The 2017 Chevrolet Cruze Hatchback is predicted to go on sale this fall! We will be sure to let you know when you can pick one up at Quirk!