Chevy Teases 2016 Volt at CES
Chevrolet seems to be eager to showcase their new gasoline-electric 2016 Volt, giving the CES audience a sneak peek of its redesigned Chevy in Las Vegas over the weekend. Only revealing the design changes, Chevrolet was scarce with specific details regarding model improvements and technology changes. To get the first full coverage of the new Volt, youâ??ll have to wait for the official debut at the upcoming Detroit Auto Show.
Although little information was revealed, we can see the redesigned front nose of the 2016 Volt is quite a drastic difference from its predecessors. All we know of the next-gen sedan is that it will use a 1.5 gasoline engine, wonâ??t require premium fuel, and will be equipped with a bigger battery and thus more EV range.
While you are patiently waiting for its reveal at Detroit, you can get more details with this video, courtesy of TheStreet and surf Twitter to find nice high-res pictures of the Volt tease at CES.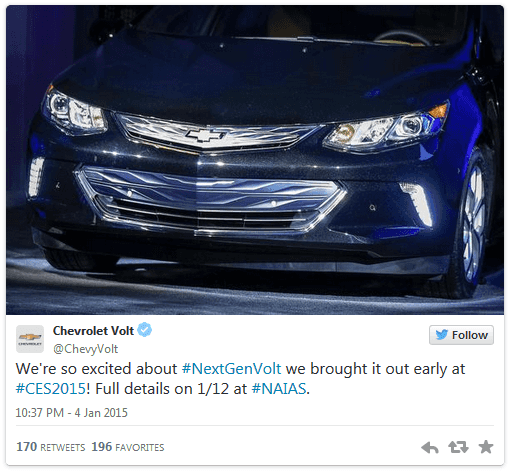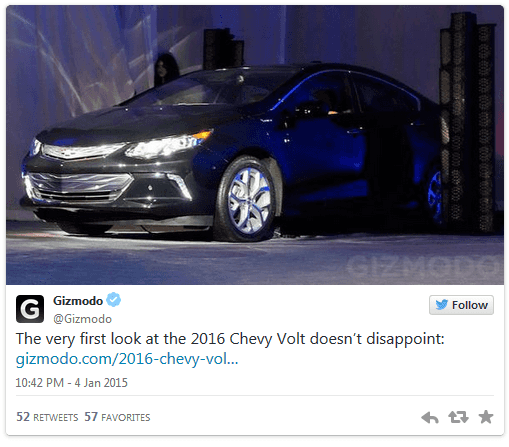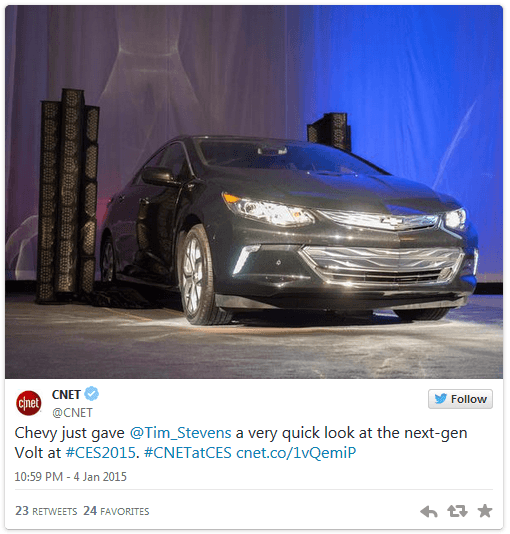 Source: New feed