Chevrolet Impala Fans near Boston Find Themselves Wrapped in Comfort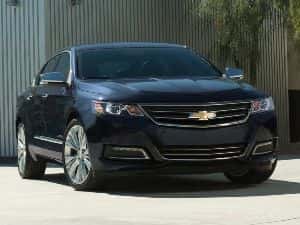 If youâ??re like most drivers, you probably spend plenty of time behind the wheel each day â?? maybe even a bit more time than you would like. Finding a car that helps you settle in and enjoy the ride, though, can turn your daily commute into a time that you love.
For Chevy drivers, comfort comes as a standard feature thanks to the automakerâ??s dedication to its drivers. At our Chevrolet dealership serving Boston, you can get a taste of the comfort that the brand embraces behind the wheel of the 2014 Chevy Impala.
The 2014 Impalaâ??s seats have been painstakingly designed, with extensive research helping the team to develop some of the most comfortable seats on the road. Science plays a key role, with robotic arms testing each element of the seats, from the cushions to the frames.
Pressure-mapping plays a large part, as well. By mapping the way drivers of all shapes and sizes settle into the seats, Chevrolet has been able to fine tune the 2014 Impalaâ??s seats to better cater to a wider range of body shapes and sizes.
Scientific Designs Translate to Real-World Comfort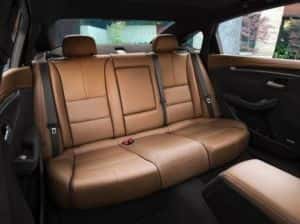 Of course, Chevy knows better than to trust something as crucial as comfort to robots. Chevrolet fans in Boston will be glad to know that once the prototypes are built, theyâ??re tested extensively by both machines and people.
Test drivers representing all sorts of heights, weights, and body shapes, spent hundreds of hours driving 2014 Chevy Impala and rating the seats after 10- and 60-minue intervals. Based on these results, Chevrolet was able to fine tune their seat designs for the ultimate in long term comfort.
Once you add in the availability of heated and ventilated front seats along with premium sueded microfiber or leather trim, these seats are just about as good as it gets. With a throne like this, youâ??re sure to feel like the king or queen of your commute.
For more information on the 2014 Chevy Impala and the comfort youâ??ll find in the cockpit, be sure to contact our Chevrolet dealer serving Boston online or to call us directly at (888) 715-4124 today.


Source: New feed