Chevrolet Fans in Boston Embrace the Corvette Stingray's Celebrated Style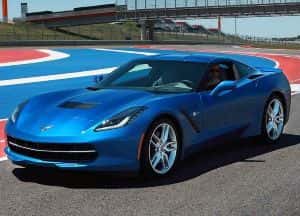 As one of the most beloved American sports cars, thereâ??s no denying that the Chevy Corvette Stingray has captured the hearts of many passionate motorists. With its iconic design, the Corvette Stingray is one vehicle that Chevrolet fans near Boston canâ??t seem to get enough of.
In fact, the Corvette Stingray is so well-loved that itâ??s been replicated time and time again in many different forms. From a Monopoly piece and a sleek pen to a high-end watch and five-piece luggage set, drivers can find the Corvette Stingray in a variety of different incarnations.
For little drivers, thereâ??s even a Fisher Price Power Wheels version of this classic sports car available. While the Power Wheels Corvette certainly takes cues from the real deal, the 6 mph it reached just doesnâ??t stack up for adult-sized drivers.
2014 Chevy Corvette Stingray Delivers Unbridled Power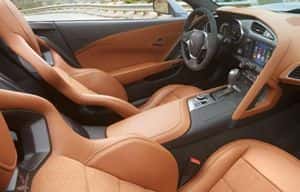 Unlike the Power Wheels Corvette, the 2014 Chevy Corvette Stingray brings motorists much more than a 12-volt battery under the hood. Instead, the 2014 Corvette Stingray offers a 6.2L direct injected V8 engine with rear-wheel drive for superb handling. The result is a modern take on a classic performance vehicle, darting from 0-60 mph in as little as 3.8 seconds thanks to its 460 horsepower.
Needless to say, the real thing at our Boston area Chevrolet dealership is a bit more exciting than even the coolest memorabilia when it comes to the Corvette Stingray. Weâ??re sure the enthusiast in your life will still go gaga over some of the incredible trinkets you can find sporting the Corvette Stingrayâ??s unmistakable crossed flag insignia, though.
If youâ??re looking for the thrill that comes with sliding behind the wheel of the 2014 Corvette Stingray, look no further than Quirk Chevrolet. To schedule a test drive, be sure to contact our Chevrolet dealership serving Boston online or by calling us directly at (888) 715-4124 today!


Source: New feed