2015 Chevrolet Tahoe Set to Bring Massachusetts Drivers Beefed Up Security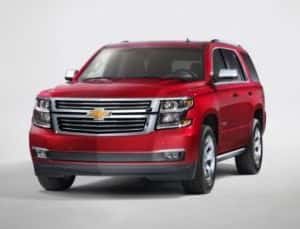 For many drivers, full-size SUVs have become synonymous with safety behind the wheel. With solid designs and large, sturdy frames, these versatile vehicles are veritable fortresses on wheels and generally deliver greater safety for occupants than their mid-size and compact cousins.
At our Chevrolet dealership in Massachusetts, weâ??re proud of the outstanding safety ratings that have been awarded to so many of the vehicles we offer. The Chevy Tahoe, for instance, is highly regarded for the protection it offers its passengers.
Weâ??re also excited, though, to share that the 2015 Chevy Tahoe will go beyond protecting its riders to protect something else that drivers hold dear: the SUV itself.
Anti-Theft Technology Helps Protect the 2015 Chevy Tahoe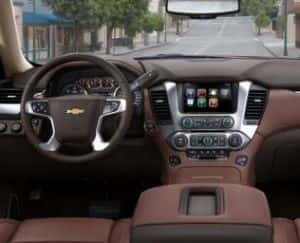 With a focus on stopping would-be thieves in their tracks, the 2015 Chevy Tahoe offers a number of advanced features dedicated to deterring car thieves as well as those who target vehicle parts.
A new steering column lock discourages both tow-away and push-away theft, which account for a large portion of todayâ??s car thefts. Improvements in key cutting designs and lock cylinders also make it more difficult to enter the 2015 Tahoe.
Inside, the 2015 Tahoe offers Massachusetts Chevrolet fans a Theft Protection Package, which includes interior motion sensors, glass breakage sensors, and inclination sensors. Together, these have the 2015 Tahoe in the event it is broken into, entered, or lifted while the alarm system is set.
Additionally, the 2015 Tahoe offers clever protection for your personal items thanks to hidden storage. With hiding spots for smaller items in unexpected places like behind the available infotainment screen, itâ??s easier than ever to keep your essentials safe.
For more information on the arrival of the 2015 Chevy Tahoe and its incredibly advanced security features, be sure to call Quirk Chevy directly at (888) 715-4124 or to contact our Chevrolet dealer in Massachusetts online today!


Source: New feed